Manage Metrics
Create and manage metrics and performance benchmarks for your staff.
Metrics are a clear and measurable way to align your staff around business goals. Staff will see their current goals in the 'Metrics' panel in Arcade, and can add activities (specified by you) that contribute towards these goals.
Here's an example. If upselling accessories is a priority in your organization, you can create a metric around this activity.
To get started, click 'Manage' in the Arcade sidebar, then 'Metrics'.
Scroll to the bottom of the list of current Metrics, and select '+ New Metric'

Step 1: Setup Your Metric
Add a name for your metric. This will be visible to your staff and should refer to the concept being measured (e.g. 'Accessory'). Next, add a 'Verb' to represent the activity being measured. In our case, our name will be 'Accessory' and our verb will be 'Upsells'.
Next you'll need to decide whether to allow staff to manually enter activities against this goal. You may choose not to allow this if Arcade is already integrated with your POS solution.
You will also need to select a unit of measurement, either $ for sales metrics and # for unit metrics.
Scroll to the bottom of the screen to see a preview of your metric. You can use this preview to ensure that you're happy with the name, verb, and unit of measurement you've selected.
Step 2: Add Players
If your metric applies to everyone in your organization then you can choose 'Assign to all people'. Certain metrics may only apply to particular teams, people, or organizational roles. In this case, you can select specific teams and people for your metric.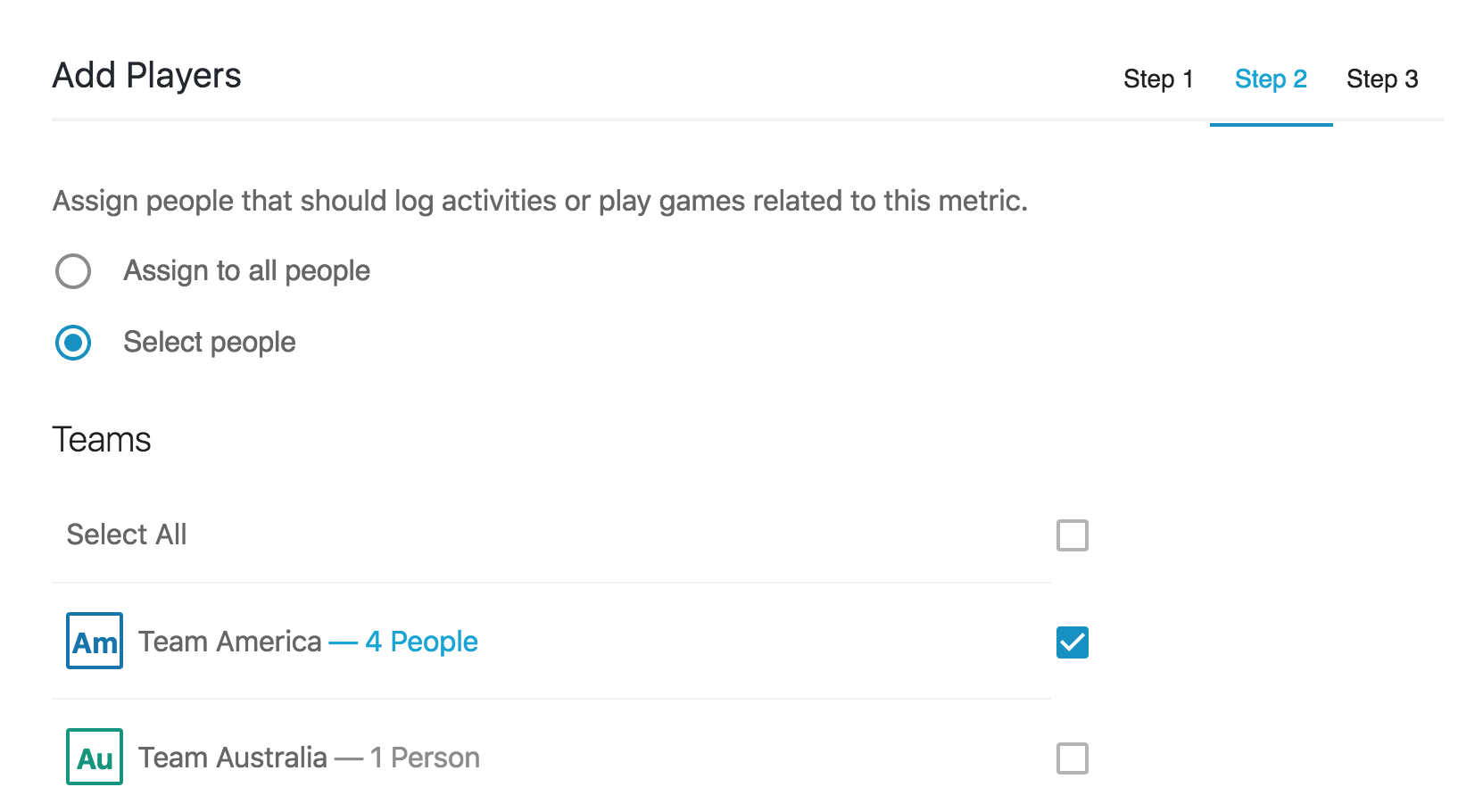 If you select a team for your metric you can see the people included. They will have a checkmark next to their name in the 'Individuals' list.
Step 3: Benchmarks
Benchmarks allow you to set performance expectations for your new metric. For example, if you expect all sales associates to upsell at least $50 worth of accessories each day, you can assign a single benchmark. Alternatively, you can assign benchmarks that vary depending on the day, such as whether it is a peak trading day for your business.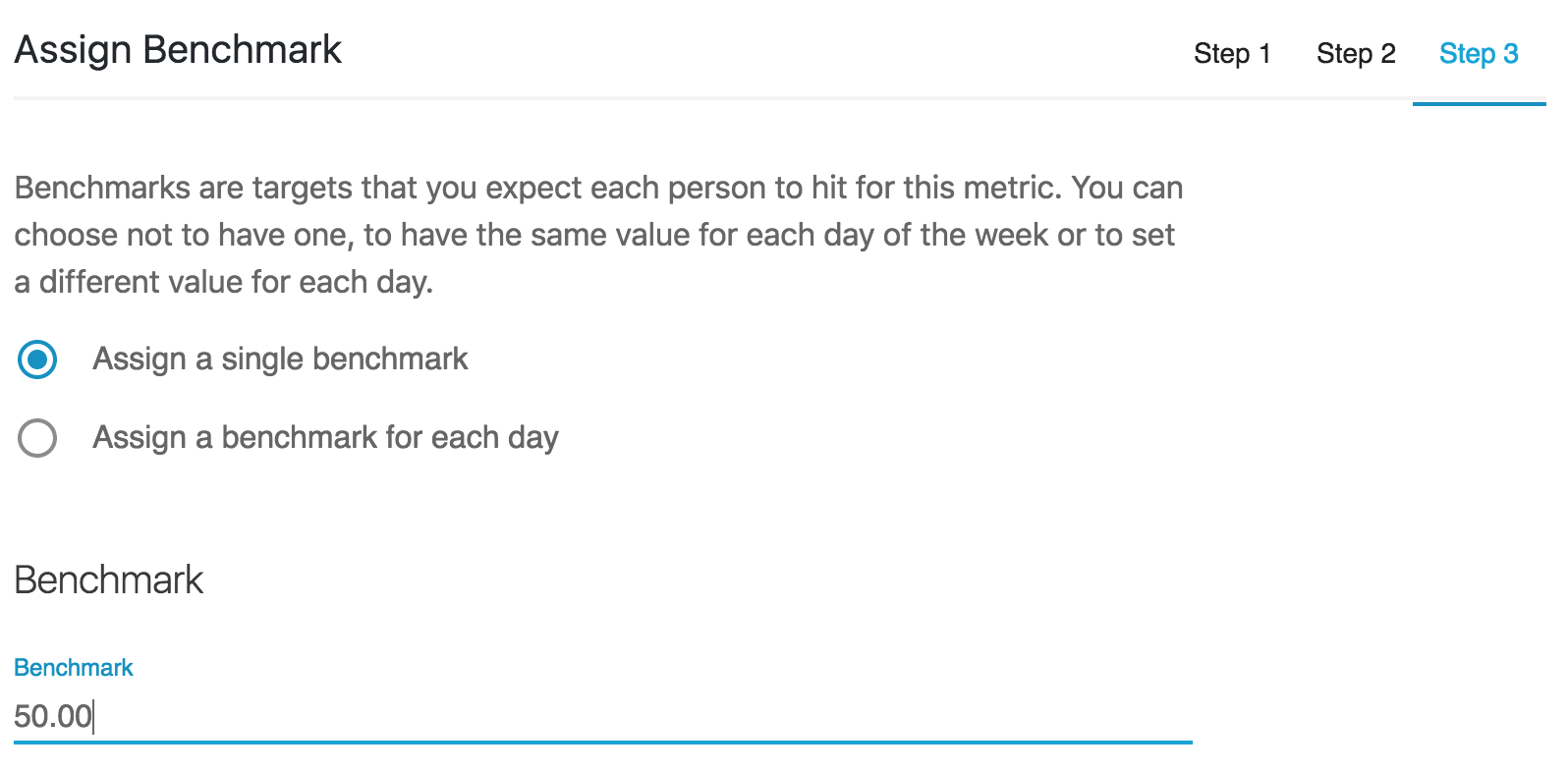 Final Step: Review
You'll get the chance to review all the details of your new Metric prior to publishing it. Once you've published your metric it will be visible on the 'Metrics' screen for every staff member you've assigned to that metric.
---
---