Manage Account
Set up and manage your payment methods easily within Arcade.
Managers with payment authorization can setup or change payment methods at any time within Arcade. This page is visible to all managers in your organization who have been given the ability to manage payment methods. Your account will be charged at the rate agreed in your contract with Arcade.
Security is very important to us. Credit card information is encrypted and securely stored and cannot be accessed by Arcade staff or users - only the last 4 digits of each card are visible for identification purposes.
Manage Payment Methods
Click the 'Manage' link in the Arcade sidebar. If this link isn't visible for you please speak with your account manager at Arcade.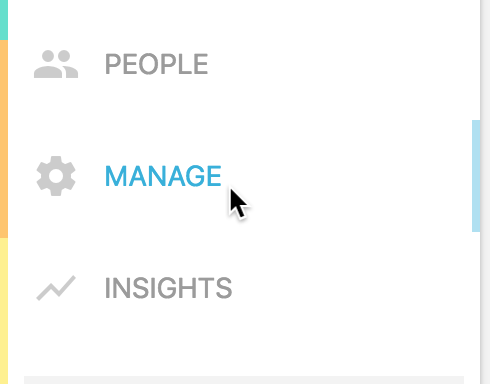 Click the 'Account' link in the Manage sub-menu.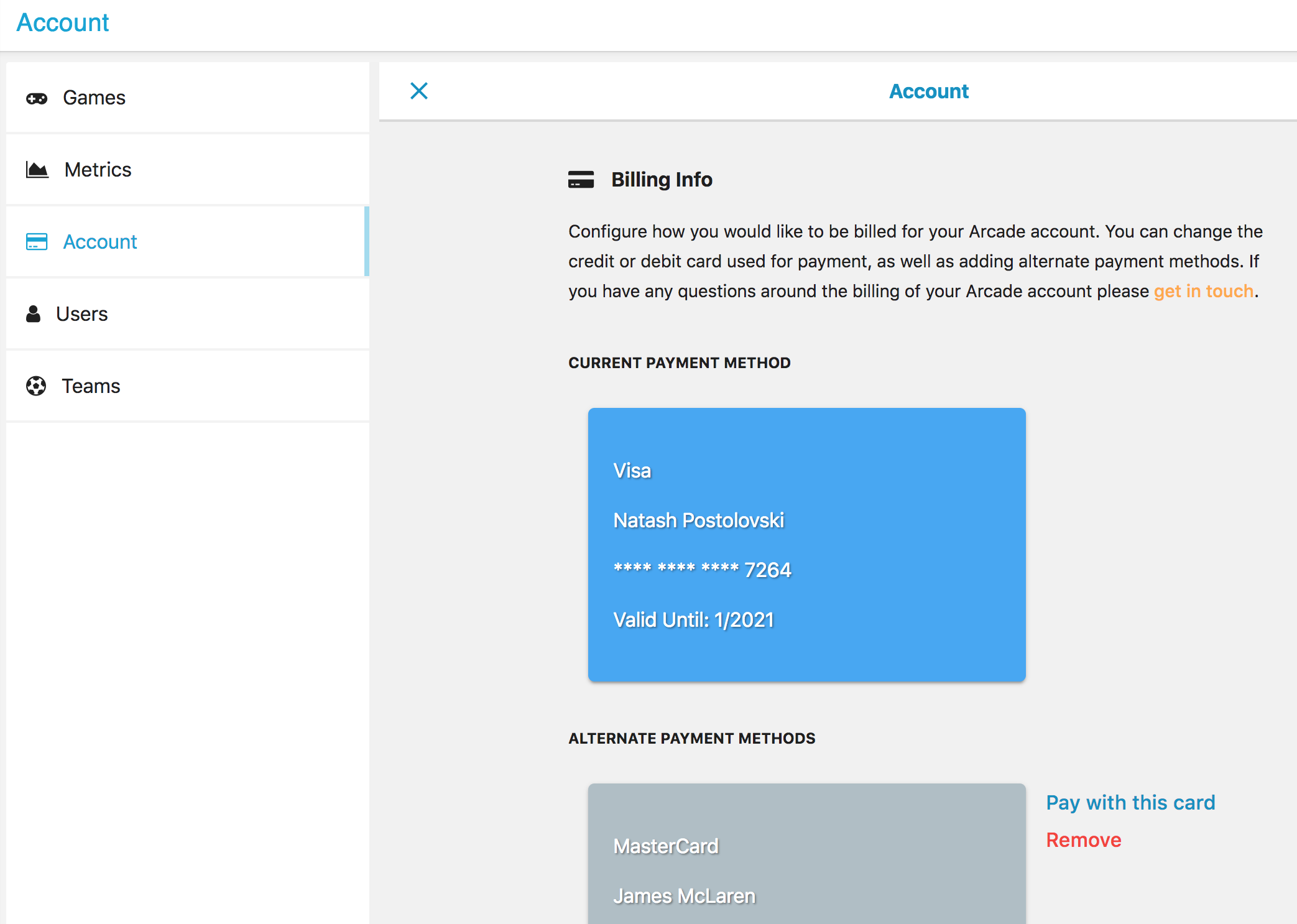 Here you can see your currently configured payment methods. Your 'Current Payment Method' is the card currently being used to pay for your organization's Arcade account. Alternate payment methods can be made active at any time.
To add a new card, click the 'Add New Card' button at the bottom of the screen.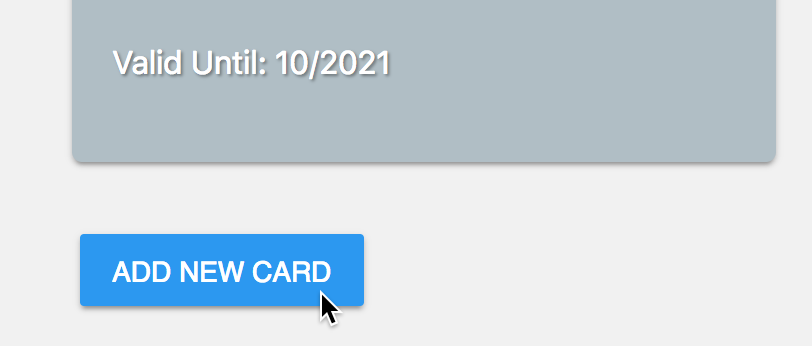 Next, you'll need to add your Cardholder Information, Billing Address, and Credit Card Details.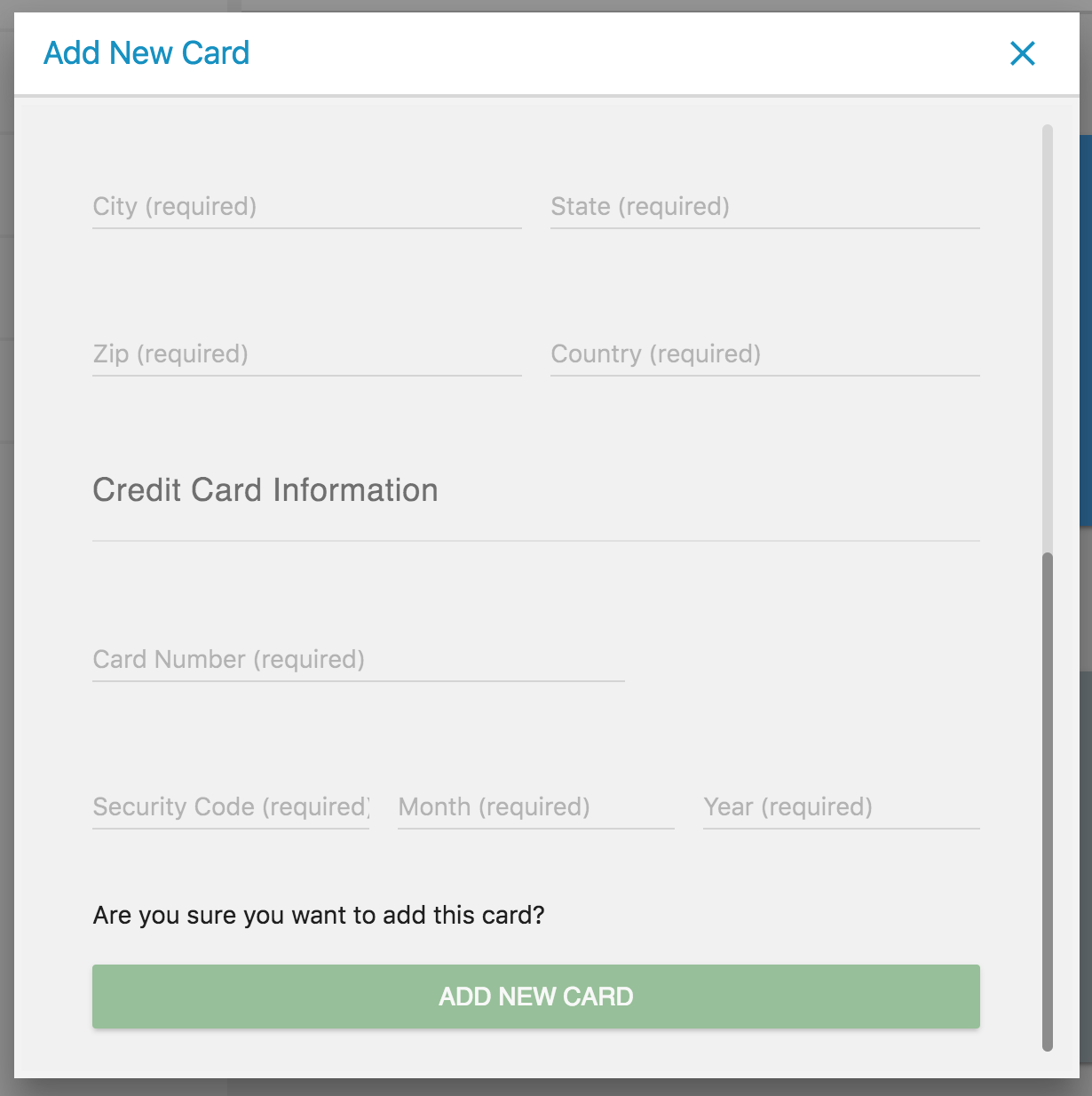 If you no longer wish to have a particular credit card attached to your account, you can click the 'Remove' link next to the payment method you wish to delete.

---
---