Announce Chat Messages
Message announcements are one of the features of Arcade's employee communication platform.
Want to make sure people read your message?
There's nothing more annoying that not knowing who has and hasn't seen your message - right?
That's why we built the "Announce Message" feature - to make sure your teammates never miss anything important.
When you come across a message you'd like the rest of the channel to see, simply hover over the message and click the 'megaphone' icon.

By announcing your message it will notify everyone in your thread of your important message, and it will be the first thing they see in Home when they open their Arcade.
The other neat thing is that as soon as someone sees your announcement, you'll be notified.
This means that you can relax knowing that no matter what, you'll know the exact moment people see your message.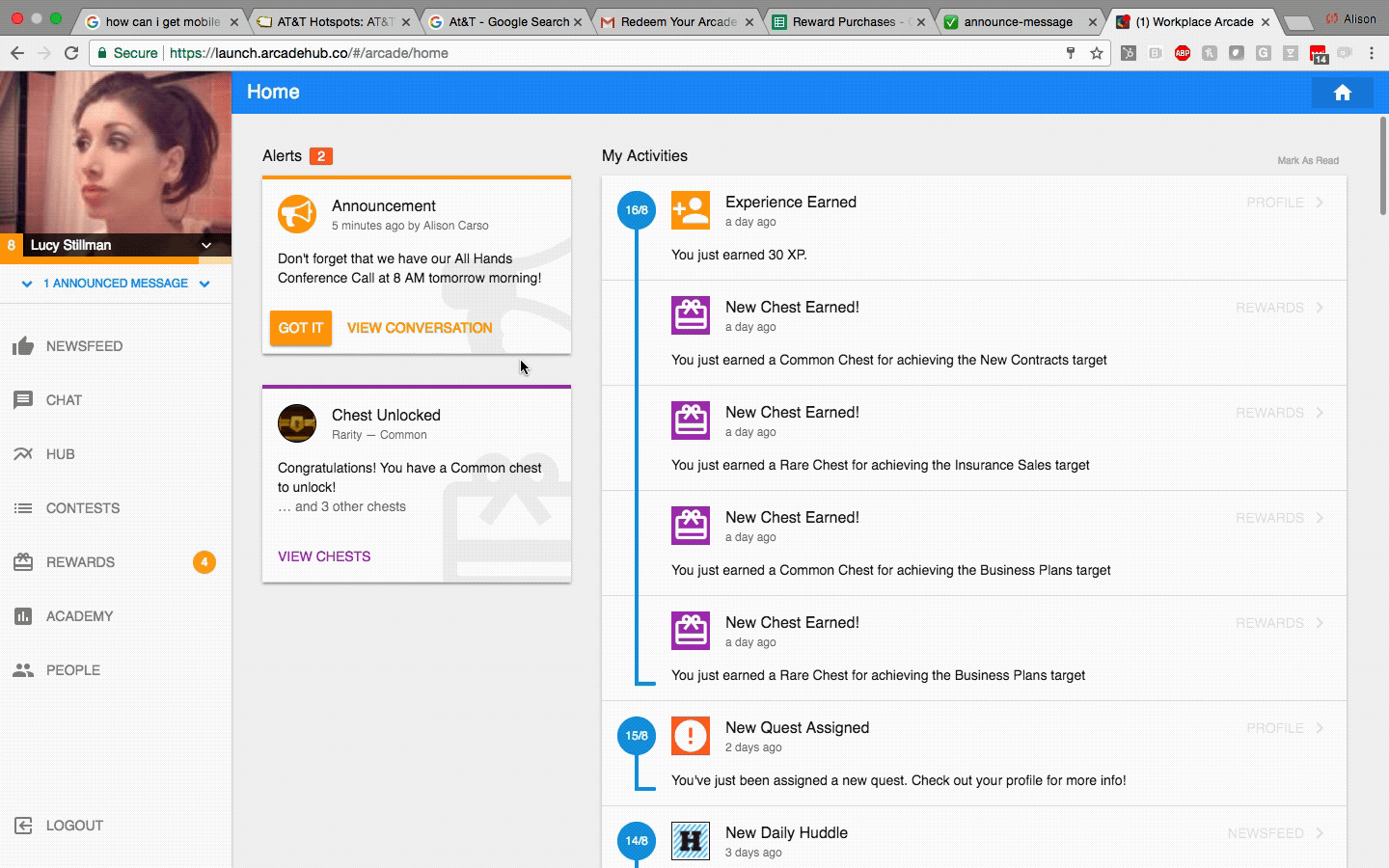 ---
---