Recognition Stars
Recognition stars make it easy to celebrate a win across the team instantly.
Recognition stars are a great way to shout out a team member in Arcade! Each person has one recognition star a week that they can award. Recognition stars offer the best of both worlds: easy to award instantly & publicly shared across your team in Arcade! Every recognition star comes with a Legendary Chest earning the receiver a reward as well.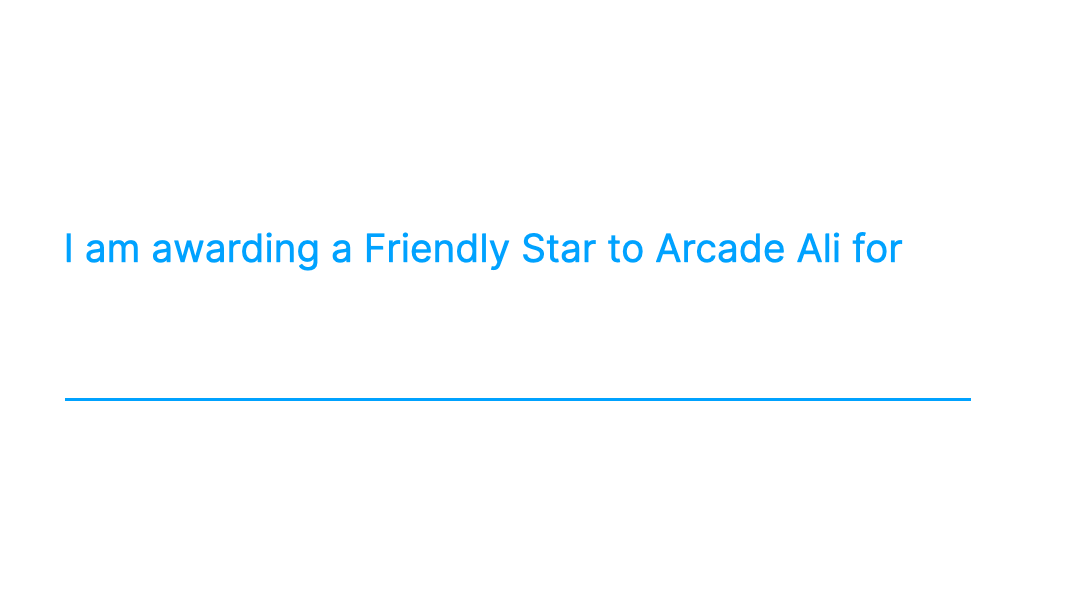 How to Award your Recognition Star
Find the person you would like to recognize by heading to the people section on the left side menu & select the person you want to recognize. If you are on the Newsfeed & have them right in front of you, you can also click directly on their profile picture.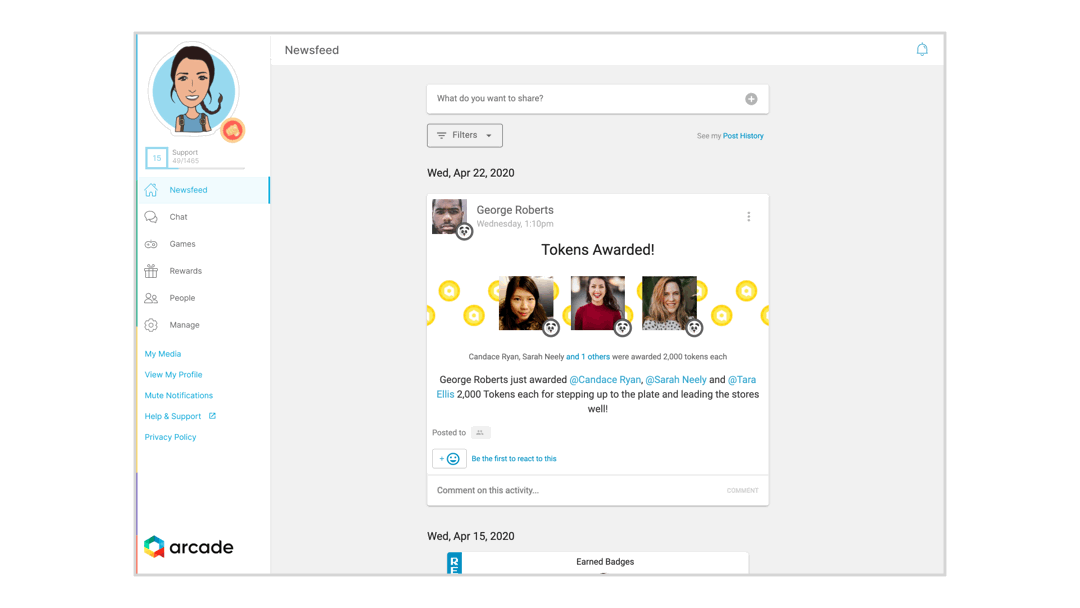 If you have clicked on their profile picture from the Newsfeed then go ahead and click on the "Recognize" button. If you are in the people section, click on the drop down in the top right corner of their profile picture. Then select "Award Star"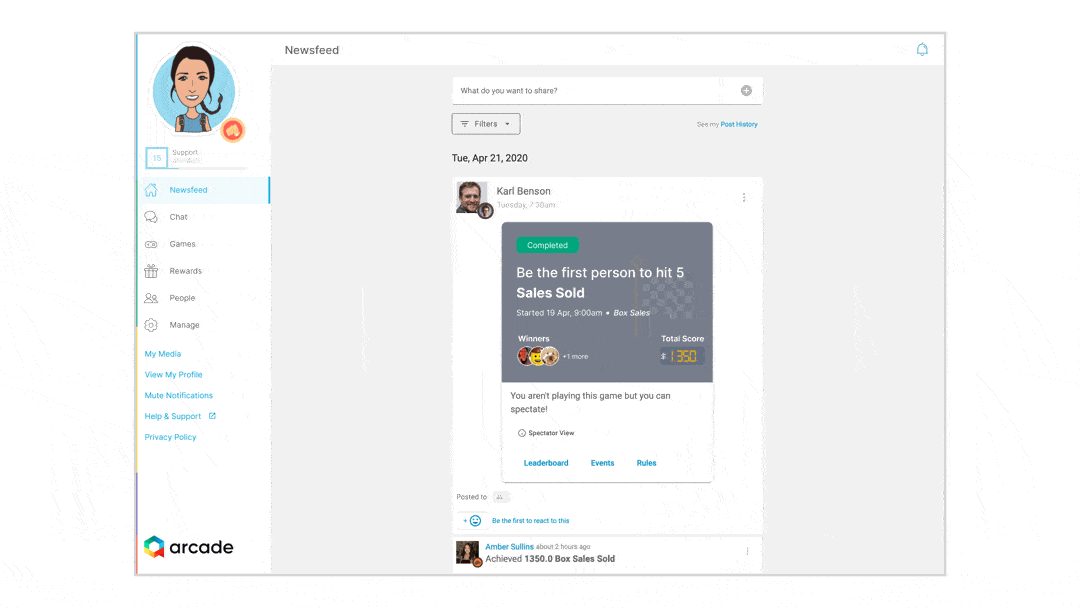 Both of these options will bring up the recognition star section.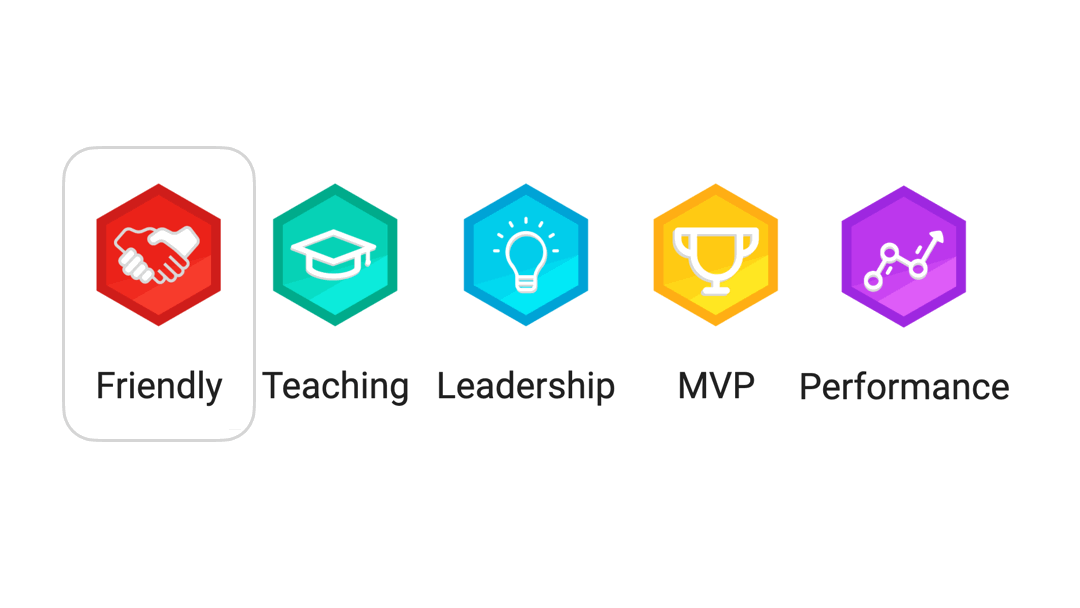 Select the type of Recognition Star you would like to give & leave a reason. Then hit "Award"!
This will get shared to the Newsfeed, attached to the person's profile & give them a Legendary Chest!!
---
---